I'm driving across Canada with my family, almost coast to coast. Calgary to Halifax with a lot of stops in between. It's going to take us about 5 weeks for the round trip which is 35 days. I am setting a goal to post at least 1 photo for each day. I can honestly say that I love photography. And I love not just taking pictures, but I also love massaging a picture into something that represents what I "saw" when I took it.
So, here is Day 1. We drove from Calgary to Herbert, SK today which is where my wife's Grandma lives. The drive went surprisingly quick. If you ever find yourself in need of some great coffee in Medicine Hat, the Madhatter Coffee Roastery is actually quite stellar. They promise not to sell you beans that are more than 3 days old, I got a very smooth latte, and they only take cash - hard core!
From Grandma's window, you have this great view of a lake and behind it is a little white church on a hill. I commented on it, to which Grandma replied, "Sometimes when the water is like glass, the whole church is mirrored. It's so perfect, I'm sure even I could take a picture of it." But she doesn't because she has her window to look out of all the time. Here it is...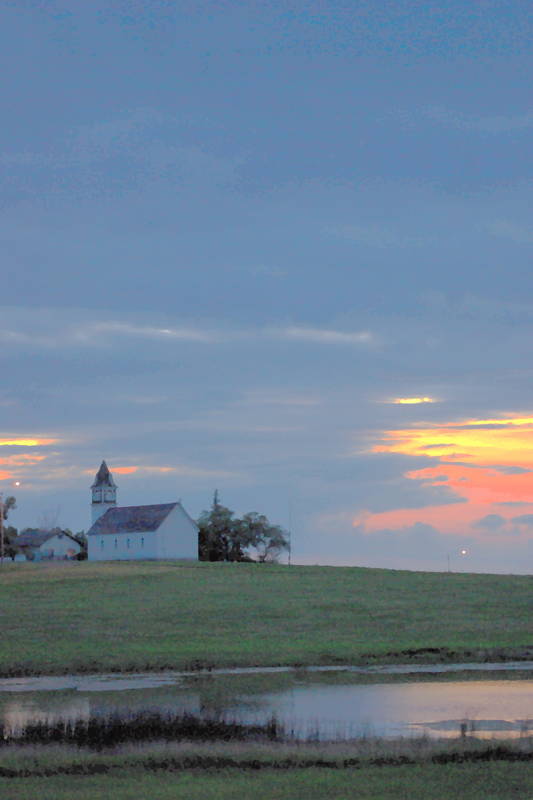 posted at 2011-06-28T05:23:33 by baerg